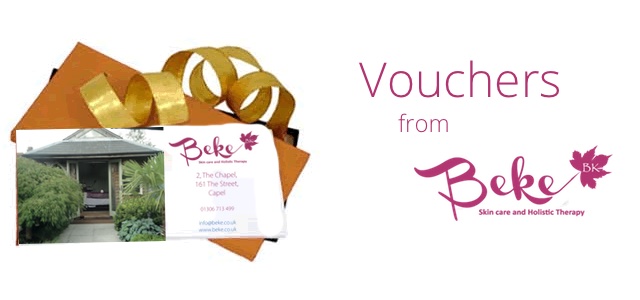 How to Order
A gift of "Me" time…
In our time pressed lives who wouldn't want some "Me"time and the opportunity to have expert advice from a professional therapist?
Beke vouchers can be personalised to specific amount of money or to  any treatment upon request. (they may be spent on treatments or products)
Purchasing is simple…. just call to order over the phone or email me using the enquiry form on the right. Once agreed your gift voucher will be sent to you by recorded delivery -please allow 5 working days.
Vouchers are valid for 6 months from the date of issue. Please note they are non-refundable and non exchangeable