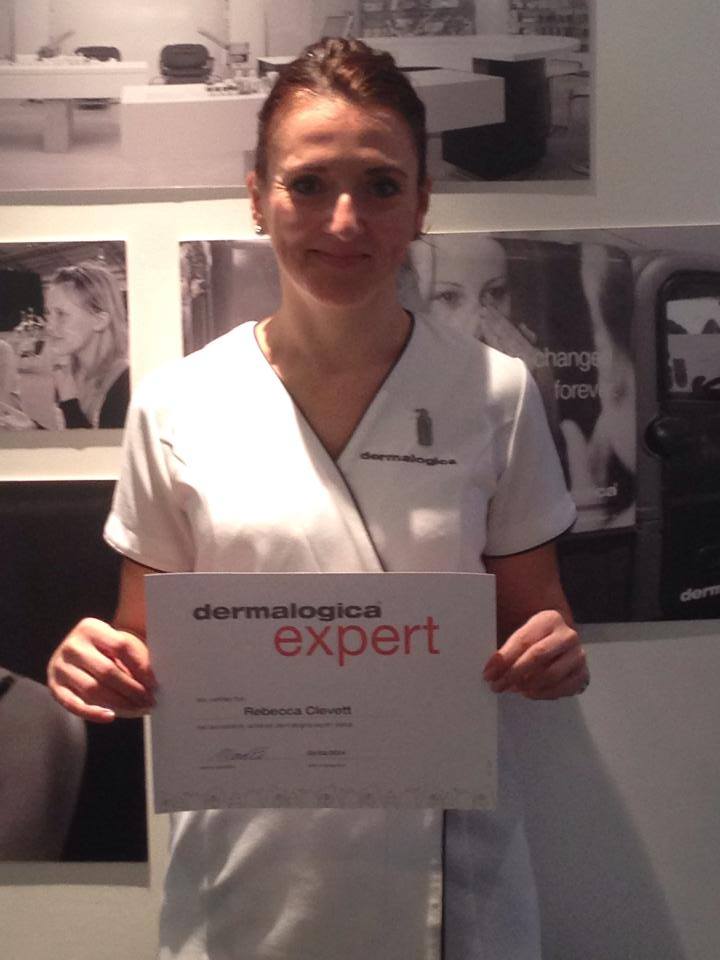 Rebecca Clevett has been awarded Dermalogica Expert status, recognising her/him as one of the highest trained skin care professionals in the country.
As a therapist, Rebecca Clevett has completed on-going postgraduate education at the International Dermal Institute, training with the world's leading professional skin care brand, Dermalogica.
To achieve this Expert status, Rebecca Clevett has completed a succession of specialist product, treatment and business workshops. They have also been involved in a range of unique workshops, which are offered only to the most skilled and knowledgeable therapists. This has enabled Dermalogica to award and recognise them as one of the best in the industry.